Having an exercise partner is helpful in many ways. Exercising in a group not only benefits a patient but also is useful for a therapist. 
Have you ever had a situation where you are actually working with one patient? While your patient is resting, she starts talking with other patients sitting in the rehab gym. They become friends, start going to some activities together, go-to dining room together and to stretch it a little further, they stay friends even after going home! Yes, I never thought about it, but socialization is very important and magical (to some extent!) for the majority of our patients. It gives them courage, positivity, and hope that they are not the only one in their fight. It motivates them to fight harder, achieve their goals and go home.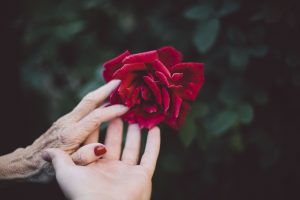 This brings me to our topic for today – Group exercise and its benefits in Physical Therapy.  Group therapy is not only cool from a patient's perspective, but it is also very efficient and productive from the therapist's side. What more as a therapist you can ask for when your patient is already motivated to come down to the gym happily and do all her exercises!! Happy patients and happy therapist, win-win on both ends. So let's talk about the benefits of group exercises.
Time Management and efficiency with Group Exercise
Group exercises are going to save you time and energy as a therapist. As I just mentioned, your patients are already motivated to come to the gym and to participate in the exercise. Your job is half done already! You don't have to educate the patient on why exercise is important not you have to encourage or convince them to come to the gym daily.  In short, you will only need to be a clinician and prescribe appropriate exercise, that's it!!
Socialization
Doing exercises in a group improves socialization, which is very important for our clientele.  Having a good social group to connect, decreases low or depressed moods. This helps to achieve the goal faster. When your patient is happy and in a good mood, they actually want to listen to the therapist's advice and take the suggestions more seriously.  
It improves Carryover
Your happy patients are paying attention to what you are saying. So You see improvement in carryover. I have also noticed in my practice that friends like to impress each other or do little "show off" when they are together. So if you ask them questions in group exercises like tell me your hip precautions, or how to pace yourself to avoid fatigue, chances are you are going to get more correct answers than your usual individual session.
Group exercise improves Participation
Your patients are actually now showing up at the gym on time as they are looking forward to seeing their "friends". This is their "hanging out" time. People meet on coffee and tea, you are scheduling this meeting on exercises!! So Cool isn't it?  Try this once a week, and let me know if you have any denials or refusals for the session (of course excluding genuine reasons).
Psychological Support
This is the most important benefit of group exercise in my opinion. Majority of patients (no matter of age group) need someone to rely on to. When a person has to see a physical therapist or be a patient in an acute or sub-acute care facility, they are going through a hard time. Mainly some sad tragedy. They need some support. Yes, family and friends are the best support group. But again, it's not the same as a person who is also going through similar experiences.  A person who lives in the same environment dines in the same room and goes for exercise in the same place. This bonding can start with group exercises in the rehab gym. Psychological support has a positive impact on our patient population. Exercising in a group has a positive impact on mood and behavior. Therefore, group exercises improve psychological state of mind. 
Exercise with Fun
Since your patients are in their social group, they are actually having fun and enjoying the rehab/ PT sessions. So you, as clinicians, are not dealing with grumpy faces, refusals, denials, or attitudes. Your patients are having fun exercising with you and looking forward to your session.
Faster discharges
With exercises in a group, you can achieve similar results faster. This will lead to faster discharges and a shorter stay at the inpatient rehab facility. Who will not like to go home faster and sleep in their own bed?
Happy patients and Happy therapists
Yes, in turn, happiness is in the air. Your patients are happy and so are you.
Points to consider for Group Exercise:
Even though group exercise has many benefits to consider, one should be aware of that fact that it may not be for every patient. Please keep in mind that it has to serve the purpose of providing the care that our patients need. Some things to keep in mind while performing group exercises are:
It is important to identify the resident who is potentially going to enjoy socialization and will be interested in the group. Otherwise, you are setting yourself up for failure. There are some residents who don't like to meet people and involve others much. These are not good candidates for group exercises.

Medical history and complexity also play a major role in identifying the residents for group exercises. You can not select if one is in isolation, or required constant verbal or tactile cueing, or someone who needs closer attention to BP or SpO2. These are better candidates for one to one therapy every day. 

As a clinician, I strongly encourage group exercises but I will only do it once a week or once in ten days. That way, I can still provide individualized care that I have established in my plan of care.
If you are considering group exercises, you need to check the insurances of the residents you are selecting. There are some insurances that will not allow group exercises as the plan of care.
Conclusion
Group exercises can have a strong impact on a patient's life. One thing we need to remember that just like any other exercise approach, group exercises are also not for everybody. We need to choose the residents based on their interest and their goals. After all, patient-centered approach is the best therapy approach!! Please visit my article on types of exercises and contractions for some more information on this.