Corona Virus has made its way globally. At this point, we all are aware of COVID 19 and the majority of symptoms caused by COVID 19.  While every nation around the globe is fighting hard to design some method that can either manage symptoms or viruses, exercise remains one important factor. This includes various options like vaccines, medicines, antibodies, blood transfusions, etc. In this article, I am going to share some proven exercise strategies, and core outcome measures for patients with COVID 19.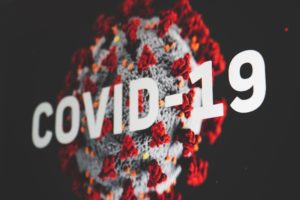 Rehabilitation including physical therapy and occupational therapy has again and again proven to improve immunity. Additionally, research supports the participation in an exercise program to recover fully for the one who is diagnosed with COVID 19. 
Studies also show that people who exercise in their life prior to getting sick with COVID 19, demonstrate milder symptoms, are recovering faster, and achieving near-normal functional levels. Of course, the symptoms are/ were different for individual to individual, but the less recovery time remains consistent across the board for people who were physically active. 
This makes exercise, especially physical therapy, even more, important in our lives! As COVID 19 has some lethal effect on patients with comorbidity, it is important to provide a clinically guided, safe, and effective exercise program to this vulnerable population. 
Common symptoms of COVID- 19
Let's talk about the main symptoms that we have seen with COVID 19 so far: 
Fever/ chills 
Cough
Shortness of breath 
Difficulty breathing 
New loss of taste and or smell 
Sore throat
Fatigue
Body ache 
Muscle ache 
Headache 
Nausea/vomiting 
Diarrhea 
These symptoms may appear 2 – 14 days after exposure to the virus.
This list includes the most common symptoms that have been reported. Since we are learning new things about this virus and the symptoms, the list of the symptoms may change. 
Physical Therapy Outcome Measures to manage COVID 19 patients: 
The physical therapy evaluation remains similar to your regular evaluation. Based on a patient's comorbidity and symptoms, one may need to perform specific cardiopulmonary or neuro evaluation on a patient. 
Recently, the APTA task force has identified a core set of outcome measures for patients who are diagnosed with COVID – 19. These measures can be used across the continuum of care and in all settings. The outcome measures make it easy and possible for PT to ensure consistency in rehabilitation . They also aid in describing the trajectory of recovery from COVID- 19 and facilitates research initiates. 
Since physical therapy evaluation mainly includes assessment of strength, endurance, cognition, functional level and quality of life, the outcome measures include the tests for the same. 
I am going to include the full tests in the PDF version that you can download. You can find the PDF at the end of this article. 
Function in Physical therapy with COVID 19 patient :
The Objective measure to identify function in Short Physical Performance Battery (SPPB).  These tests include testing of gait speed, 5 times sit to stand and ability to stand in 3 different positions.  
The minimum score is 0 while the maximum is 12. The score below 10 indicates some kind of mobility limitation. 
Strength in Physical therapy with COVID 19 patient :
The test for strength is the medical research council sum score (MRC-SS). This score measures strength. Intensive care setting therapists use this test in ICU settings for ICU acquired weakness (ICU -AW). 
The score ranges from 0 (total paralysis) to 60 (normal strength). 
Endurance in Physical therapy with COVID 19 patient : 
APTA recommends using a 2-minute step test to measure endurance. Here, the patient is asked to step in place for 2 minutes, raising each knee to the mark on the wall (or any predetermined height). 
Geriatric Therapists commonly use this test to measure endurance. This test is highly valid, but reliability is still questionable.  
Managing Cognition in Physical therapy with COVID 19 patient: 
SLUMs (Saint Louis University Mental Status examination) is the test of choice to assess cognition in COVID -19 patients. This is another famous and widely used test for cognition in speech therapy as well as occupational therapy.  
This test assesses attention, memory, orientation, executive functioning, etc. 
Quality of Life in Physical therapy with COVID 19 patient :

COVID has changed the lifestyle of almost every person around the globe. Apart from physical limitations, one can face, mental health and quality of life have become one of the top priorities for health care professionals. 

The important thing to remember is that, even though health care professionals are the ones treating the patients, these professions are affected as bad, if not worse, as the general population. To discuss the effects of quality of life among health care professionals during COVID 19 pandemic is a topic of its own. So I am going to directly discuss the core outcome measures for quality of life. 
APTA recommends the use of EQ – 5D – 5L (health-related quality of life measures) to test the quality of life.
This questionnaire comprises five dimensions. They are mobility, self – care, usual activities, pain/discomfort, and anxiety/depression. Each of these dimensions has 5 response levels from no problems to unable/extreme problems. 
So, these are the five core outcome measures that APTA recommends to manage COVID 19 patients in physical therapy. In the PDF, you can find those measures as well as a guide on how to perform them. 
Below is a PDF version with full information on each test. 
References: 
https://www.apta.org/your-practice/outcomes-measurement/covid-19-core-outcome-measures
https://geriatrics.ucsf.edu/sites/geriatrics.ucsf.edu/files/2018-06/sppb.pdf
https://www.sralab.org/rehabilitation-measures/short-physical-perfromance-battery
https://cdn-links.lww.com/permalink/ccm/a/ccm_42_4_2013_09_20_vanpee_12-02363_sdc1.pdf
https://geriatrictoolkit.missouri.edu/
https://journals.lww.com/jgpt/fulltext/2019/04000/two_minute_step_test_of_exercise_capacity_.8.aspx
https://digitalcommons.wou.edu/cgi/viewcontent.cgi?article=1020&context=pure#:~:text=The%20MMSE%20is%20an%2011,total%20possible%20score%20of%2030.
https://www.sralab.org/rehabilitation-measures/saint-louis-university-mental-status-exam
https://euroqol.org/eq-5d-instruments/eq-5d-5l-about/